Heal yourself to Happiness Holidays
The perfect opportunity to combine the beauty and relaxation of a holiday in the Spanish countryside with your own personal healing and coaching programme. Focus on your own personal healing with a range of Energy Healing modalities and Yoga therapy to help you physically, emotionally and spiritually. Enjoy Workshops on Energy Healing, Self Healing Techniques, The Law of Attraction and much more to help you raise your vibrations, heighten your intuition and manifest your dreams.
Our villa is nestled in the orange groves of Valencia and just 45 minutes drive from Valencia airport. We are located a kilometre from the village of La Barraca D'Aigues Vives which lies on the CV50 between Alzira and Tavernes and is just 20 minutes drive from the nearest sandy beaches.
The villa, with its stunning mountain views, is completely self-contained with 3 bedrooms, 2 bathrooms, a fully equipped kitchen and living room. Our Healing Holidays operate on a self-catering basis. The grounds include a swimming pool and a tennis court and we are ideally located for bike rides and mountain walks. (bikes available)
After your personal consultation we can put together a Healing program for you using a range of energy healing modalities, therapies and coaching.
Energy Healing (Emotion Code, Body Code, PSYCHK)
Soul Profile and Realignment
Massages - Swedish, Aromatherapy, Indian Head, Facial Rejuvenation,
Reflexology and Reiki
Yoga Therapy
Coaching in various aspects of Energy Healing and Self Healing Techniques
........by far the best massage therapist I have ever had!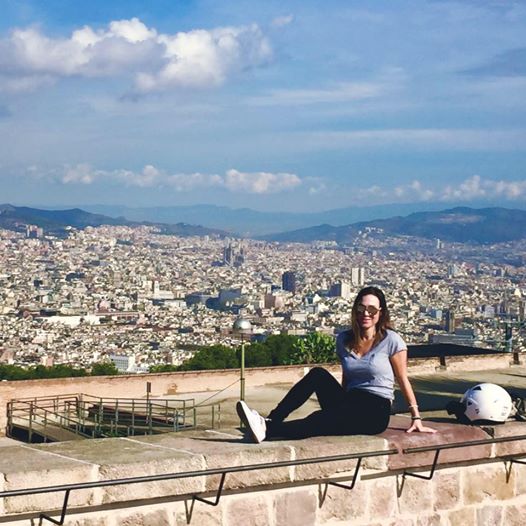 Michelle Archer
Canada
The best decision I have ever made - Lifechanging!
Deborah has a true gift. From the moment we had our first conversation I knew she was going to help me change my life.
Villa Rosa is nestled in the quaint village Barraca d'Aigues Vives, Valencia. The villa has gorgeous 360 degree views. The pool looks directly upon the mountains and the terrace has sunrise and sunset views. There are chickens which I received fresh eggs from every morning! Deborah was so accommodating and the light and love oozes from her every pore, it's contagious. She makes you more appreciative of life and has helped me to completely change my perspective and outlook on my future. She provided me the skills and know how to return home and continue with the positivity she instilled in me.
Her yoga teachings have significantly improved my practice, the energy healing techniques and emotion code learning are invaluable to me. Deborah did a Soul Origin teaching on me which allowed me to see where I came from and why I am the way I am. This has lead me to a level of self acceptance that I didn't think I would achieve.
The setting is peaceful and beautiful and the love abundant. I recommend this retreat to anyone, I traveled from Canada and it was worth every second. I have been home for 2 weeks now and have a refreshed/new outlook of life. I will continue distance work with Deborah and will never lose touch with the woman who changed my life. Thank you Deborah xoxoxo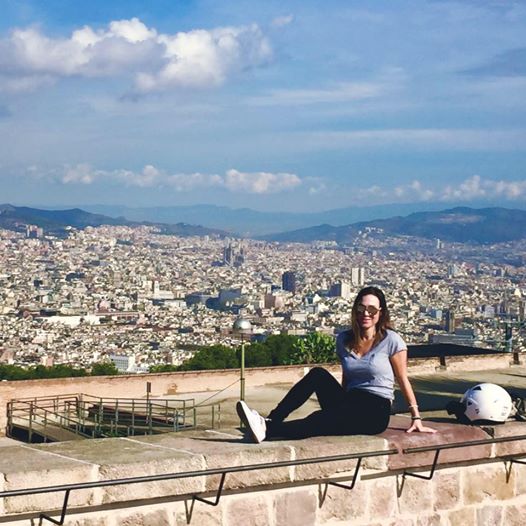 Michelle Archer
Canada
Having spent two weeks at Healing Holidays I came home much more relaxed and well balanced. The treatments are carried out in the most wonderful setting by a very caring professional therapist. I have not felt as wellas I do now for the past few years. My energy level is high and my emotional balance is restored. Life is fun again and my outlook is positive. Deborah worked on me with The Body Code. I have already recommended her to friends as I felt that a lot of time and care was put into the sessions I got. I would love to return to Spain and spend time with Deborah in her wonderful facilities. I wish Deborah all the best in the future and hope to see her soon.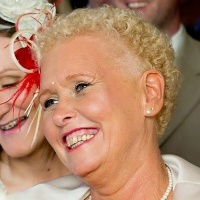 Claire Gibson
Retired Teacher, Ireland
If you'd like to find out more about our Heal yourself to Happiness Holidays, you can email me at deborah@deborahjanesutton.com or click on the button below: