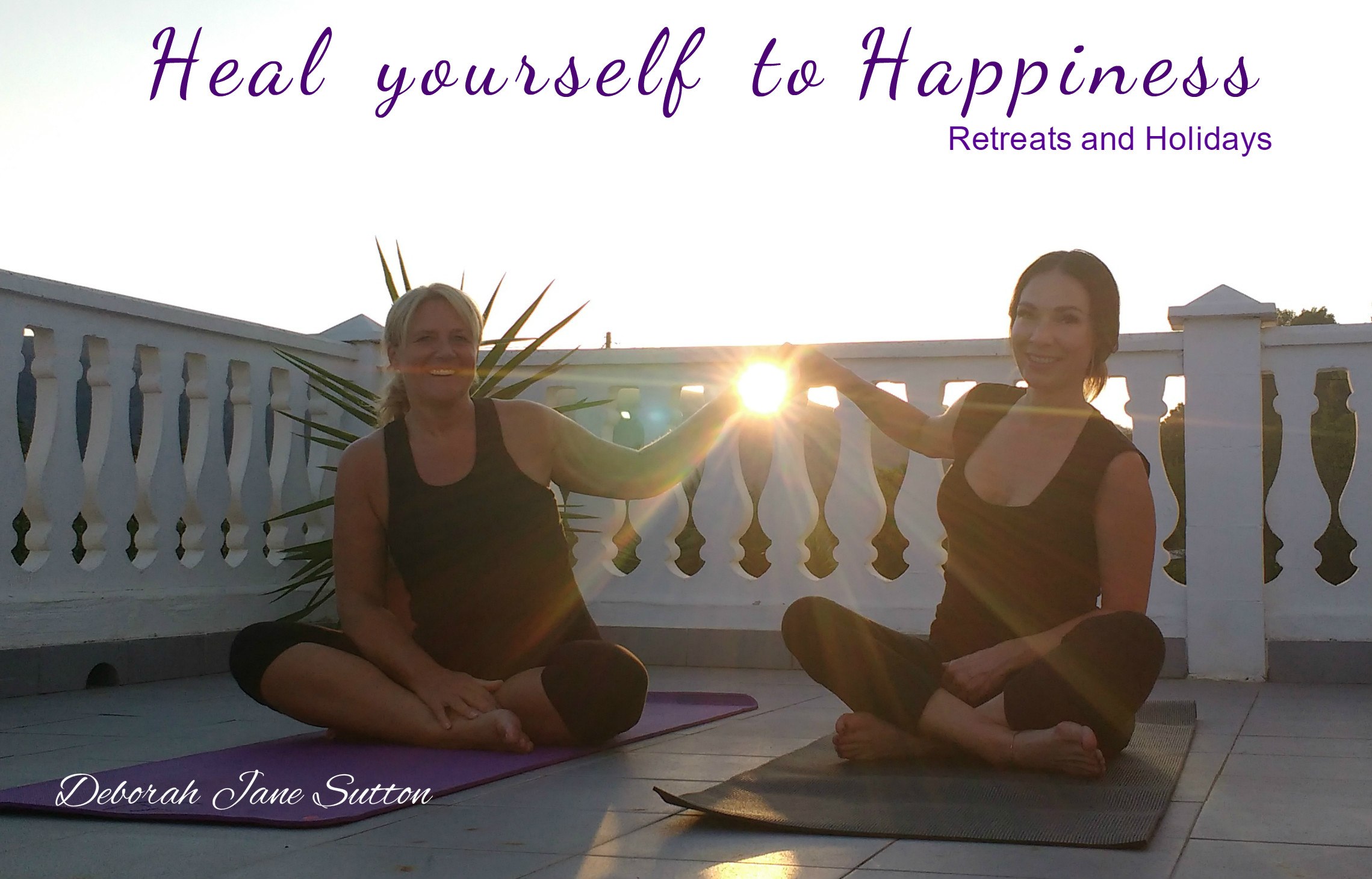 Retreats
Heal yourself to Happiness Yoga and Energy Healing Retreats
with Emotional Healing, Workshops and Yoga Therapy
in Spain
Whether you are suffering from physical or emotional symptoms or find yourself at a crossroads in life,
we can provide the perfect Healing Retreat for you and your personal needs.
With an onsite massage and holistic therapy salon, private pool, tennis court and stunning mountain views you can be sure of an inspiring, healing and life-changing experience where you can truly connect within and Heal yourself to greater Health and Happiness.
Call or e-mail me to arrange a 30 min Consultation to discuss your personal needs, availability and how we can help.
Click here to see more photos of Villa Rosa
You can learn how to:
Allergy Test yourself and others (kinesiology)
Release fear, anxiety, resentment, anger and other negative emotions
Release negative beliefs about yourself, money and the world in order to attract more positive experiences
Learn about the Soul's journey and raise your awareness to bring more Understanding, Forgiveness and Acceptance into your life
Use Meditation, Visualisation and Breathing techniques to improve and heal your life
Learn about Energy and the power of affirmations, love and gratitude
Enjoy healing and develop greater connection through Yoga whilst building strength, flexibility and balance

 You can also enjoy:
ALL-INCLUSIVE – all food, beverages and snacks
FREE Airport Transfers to and from Valencia airport
Trip to the local sandy, unspoilt beaches of Tavernes
Trip to the beautiful Santa Maria monastery in the picturesque village of Simat
FREE Heart Wall release (before arrival)
FREE Soul Profile Reading (before arrival)
20% discount on all massages, reflexology etc in our onsite salon
Walking/hiking in the surrounding orange groves and mountains
Chill in and around the pool
Play tennis or badminton
………and much more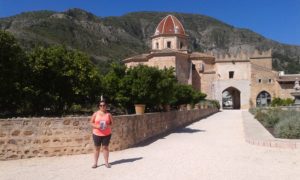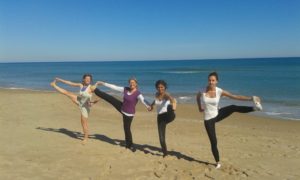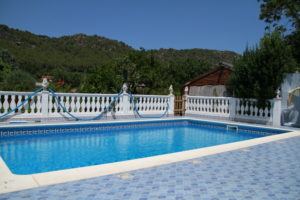 Heal yourself to Happiness Retreats
in Spain
(all-inclusive including full board and airport transfers)
Retreat availability:
3 – 9 February 2019
17 – 23 February 2019
3 – 9 March 2019
19 – 25 May 2019
9 – 15 June 2019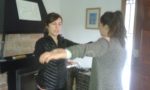 "What an amazing experience to reconnect with yourself and learn the many ways you can transform your life for the better. I have never felt so peaceful and relaxed than in my time at the retreat learning from Deborah, being fed by Robert, and taking time to myself in the sunny hills of Alzira. My week in Spain was truly eye-opening, and has helped me in my daily life ever since."                                           Morgan Zerr, Canada
Our Workshops can include
How and Why to Self Muscle Test (Kinesiology)
Learn to Muscle Test yourself (Kinesiology) and others so you can find the answers you need to know about what your body does and doesn't need, including food intolerances, allergies, underlying causes of symptoms and much more.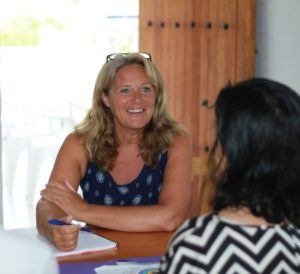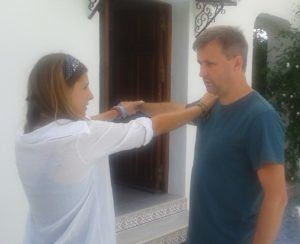 Releasing Trapped Emotions through Energy Healing
Trapped Emotions are caused when we haven't been able to process a negative emotion and the energy of that emotion gets lodged in our bodies causing malfunction, illness and imbalance. Learn to use your muscle testing abilities to release trapped emotions from your body using The Emotion Code so you can heal your own physical and emotional symptoms.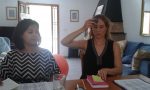 How to get the Law of Attraction to work for you
The Law of Attraction is always at work.  It is a Universal law.  We are always creating our own reality. It is simple yet profound.  Once you understand how the Law of Attraction really works you can use it to attract the reality you desire.
Releasing Negative Beliefs 
Learn how to identify and release your sub-conscious and limiting beliefs that are holding you back in life by installing positive, life affirming and life-changing beliefs.  These limiting beliefs can be conscious or subconscious and are often the cause of negative and undesirable behavioural patterns.  Remember, the energy we put out determines the energy of the experiences we attract.  If you don't love yourself, for example, how can the Universe send you anyone else to love you? And if you have negative or fearful beliefs and emotions about money – how can it readily flow to you?
Understanding your Soul's journey
We came here to express and to experience ourselves within humanity. Abundance comes when we are in alignment with our divinity. In other words, we need to express our true selves at Soul level within our human experience to create the alignment and abundance we seek. Learning about your own unique Soul will help you understand which aspects of yourself you need to express in order to achieve this.  All Retreat guests receive a free Soul Profile reading before or during their stay.
Practice Meditation, Breathing and Visualisation
Learn different Meditation techniques to deepen your connection to Source and your intuition. Practice different Breathing techniques to bring peace, clarity and healing to your mind and body. Understand the true meaning of Meditation and how to apply it to your personal healing journey. Use the simple yet healing practice of Visualisation to increase your energy and heal your mind, body and soul.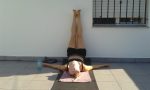 Yoga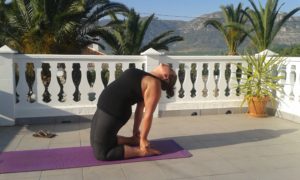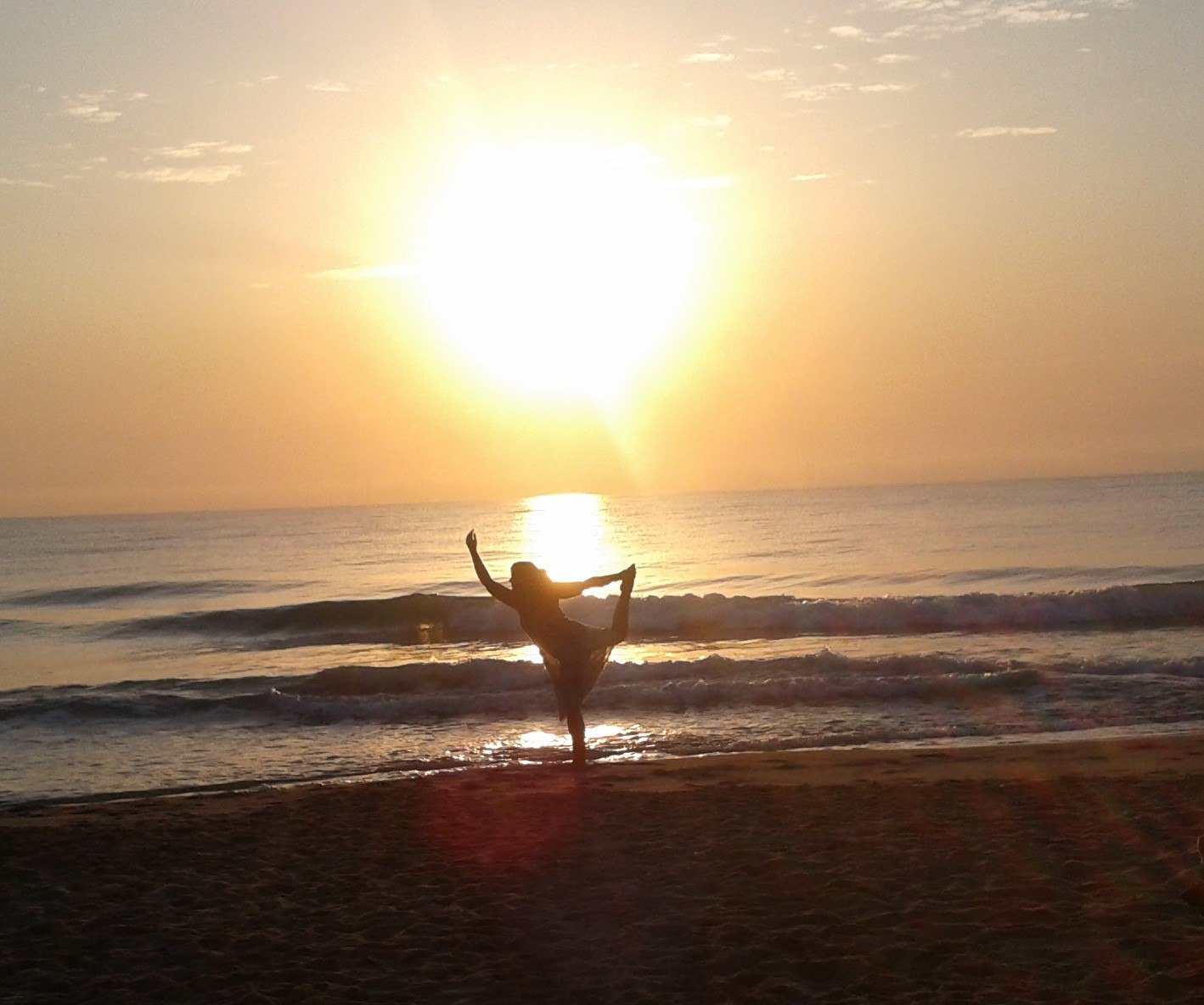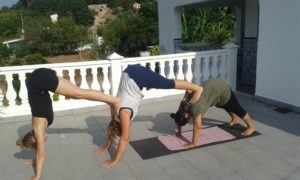 The Yoga classes combine a number of yoga styles to suit the needs and preferences of our guests. I focus on Yoga as being an Energy Healing practice including the visualisation and flow of our healing life force energy to and around the body through breathing, movement, relaxation and meditation. Learn how to adapt your personal Yoga practice (Sadhana) to suit your own needs and maximise its benefits for you.
With over 500 hours of Yoga Therapy Teacher Training I promote the healing powers of Yoga and concentrate on increasing awareness of your life force energy and spiritual connection resulting in greater balance, relaxation, heightened intuition, improved health and heaps more happiness both on and off the mat!
We can work together to create the perfect personal practice for you and your needs. 
All classes are conducted outdoors on the sun terrace with the stunning mountain views.  If the weather does not permit, then they will take place in the Studio.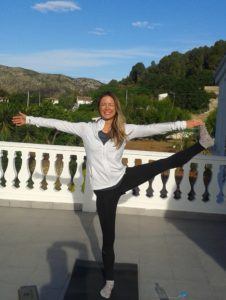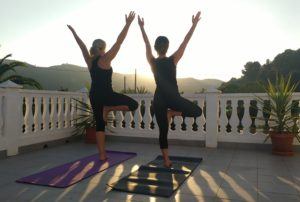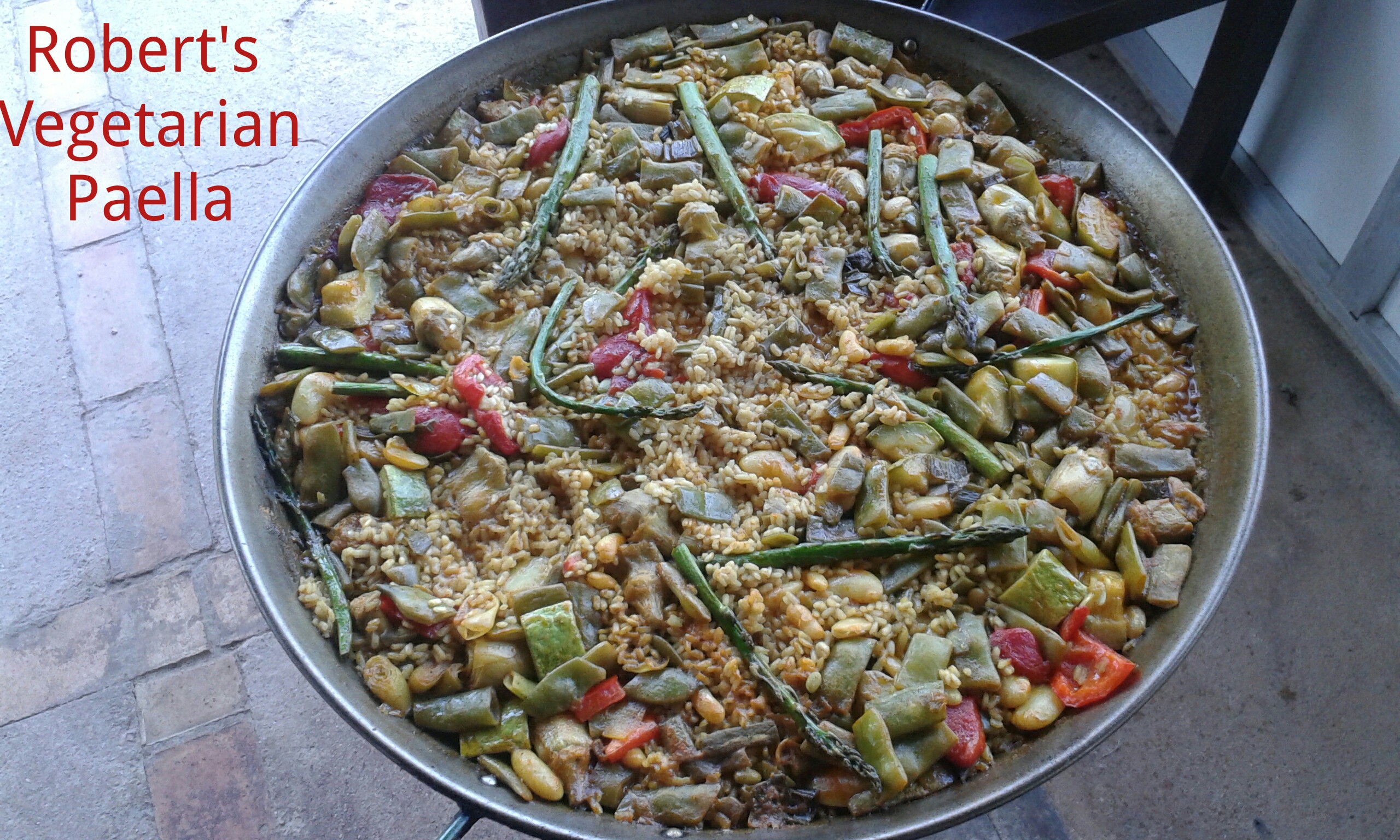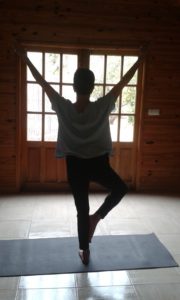 "The Sunrise Yoga felt like a spiritual awakening every day…..Deborah is a FABULOUS  Yoga instructor."    Wendy Sites, Chicago, USA
"Deborah's Yoga teachings have significantly improved my practice."   Michelle Archer, Calgary, Canada
"Your Yoga made me so intensely happy."   Else Van der Velden, Holland
Holistic Massage and other Therapies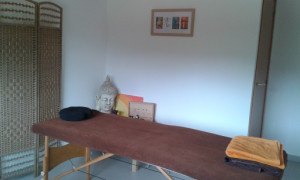 We have our own on site Massage salon where you can enjoy a range of Holistic Therapies with a 25% discount to all Retreat guests.  Why not try one of my Full Body Massages where, not only do I use appropriate Aromatherapy oils for your needs, but I also incorporate Reflexology and Facial Rejuvenation massage into the session to leave you with an amazing sense of rejuvenation leading to a healthier, happier and more energised you.
As an Energy Healer I also combine all of this with Reiki to provide you with an unforgettably relaxing and healing experience.
"  ……..by far the best massage therapist I have ever had! "
Michelle Archer, Calgary, Canada
" Your massages were miraculous! "
Else Van der Velden, Holland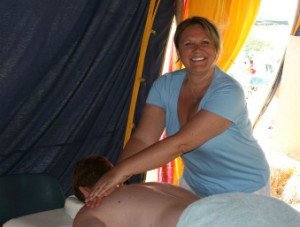 Cuisine
All food and meals are provided and are vegetarian and vegan.  You are, however,  free to bring your own favourites and use the kitchen yourself. Breakfast and lunch are self-service, while dinner is specially cooked and prepared for you each evening using fresh seasonal produce where possible (very often from our own garden). Please inform us beforehand of any allergies you may have so we can work around them.  It may not be possible, however, to cater for extreme dietary requirements.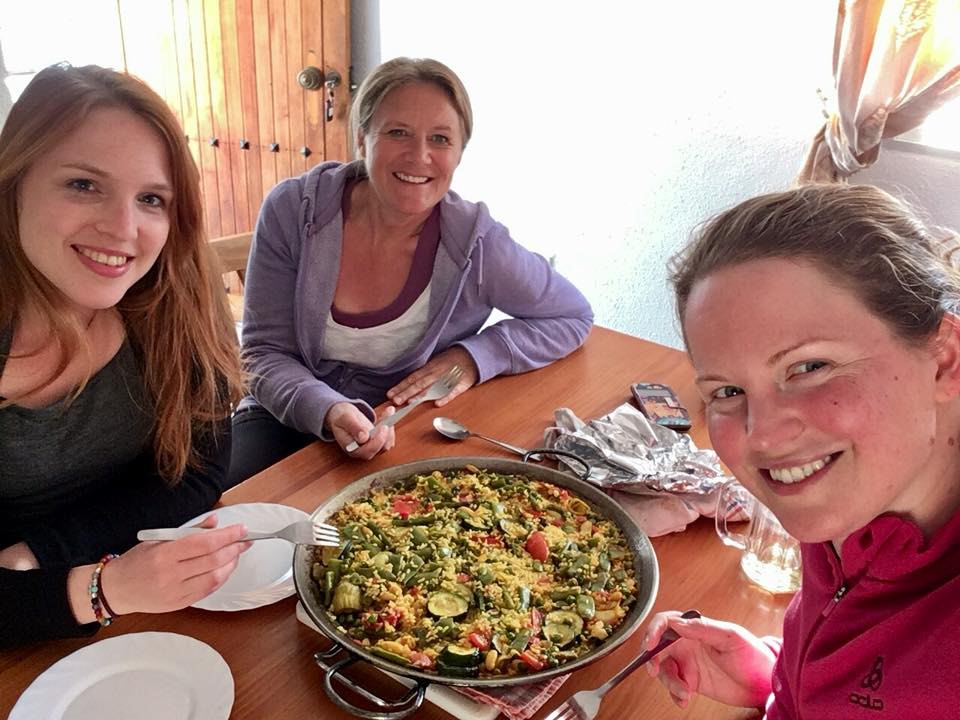 "Robert is an amazing cook"   Alicia Campbell, Canada
"Robert made us a delicious vegetarian Paella for our last night"   Anna Burchell, Germany
"..there were always lots of seasonal fruits and healthy snacks on offer."  Katie Wood, UK
A typical day:    (depending on time of year)
8 am          Sunrise Yoga Class
9.30 am     Breakfast
10.30 am   Workshop/Healing Session
1.30 pm     Lunch
Free Time Options
siesta/chill time around the pool
book a treatment
swim/tennis/badminton/walking/hiking
Local Excursions – Santa Maria Monastery/Tavernes beach
6.30    2 x Guided Meditation/Restorative Yoga sessions during the week
7.30    Dinner
8.30    Free time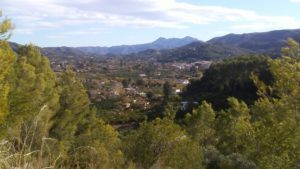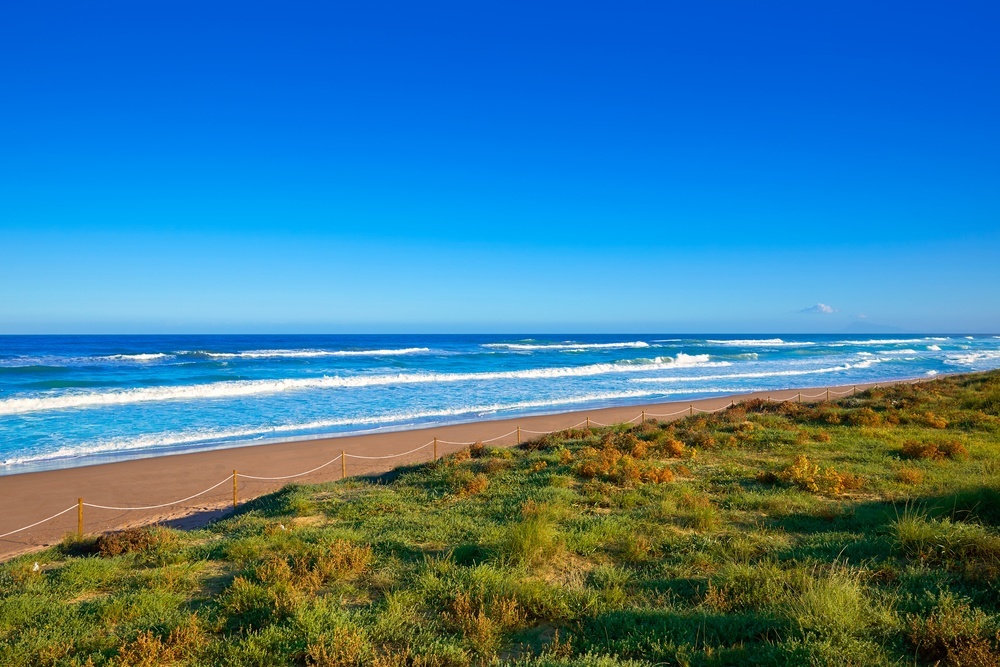 What's included?
Accommodation in our gorgeous villa with its mountain views, swimming pool, tennis court and gardens
Airport transfers to and from Valencia Airport or Alzira/Tavernes train station
Daily  Workshops/Healing Sessions
Daily Yoga Classes
Meditation sessions
Free Heart Wall release
Free Soul Profile reading
ALL food
ALL beverages/snacks – although obviously feel free to bring your own favourites!
25% discount on all massages/reflexology/treatments
Price:   from €999 pp (shared room) for the week – all-inclusive
Deposit – €300
For further information contact Deborah on deborah@deborahjanesutton.com or call 0034 627119125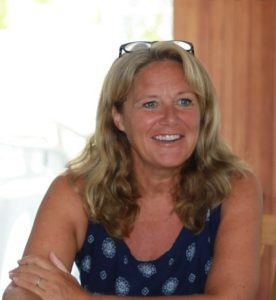 To learn more about Deborah and her qualifications and experience in the Energy Healing field – Click here
Testimonials 
"If you have come across Deborah's retreat online, have heard about it from a friend whose gone, or if you're reading my review…please take this as a sign. I encourage you to sign up and heal yourself to happiness. My heart has become so overwhelming happy since my visit to Spain!
Deborah has such a positive, upbeat soul; that it's contagious when you're in her presence. She made me feel so relaxed and at home at the Villa and during our excursions to the monastery and Tavernes beach. The energy in these locations was amazing! The Villa will not disappoint. With a full kitchen, living room, 3 bedrooms and 2 bathrooms, sun terrace, tennis court and pool, what's not to love? The view of the mountains from the Villa was also breathtaking.
We completed workshops in releasing trapped emotions, EFT, Psych K, reflexology, spoke of the powers of crystals, chakra alignment and completed a few card readings. Learning to muscle test has been so beneficial and I continue to use it regularly. It was interesting to learn of my souls profile and to know how much it resonated with me. I have eaten minimal vegetables in 30 years. After a few days of the workshops, not only was I trying more vegetables, I was actually liking the taste. It has been a huge personal accomplishment for me!
Deborah and Robert ensured the kitchen was stocked with foods I like. Robert is an amazing cook and was so accommodating to my food preferences. Robert also provides the airport transfers for the short trip from the Valencia airport in the comfort of his van and is so helpful.
The morning yoga was an excellent start to the day. Deborah is a great instructor and took the time to go over all the poses, and encouraged me to push just a little bit more. Within the week my body adapted quickly and I was seeing a lot of progress and increased flexibility. You can't help but feel energetically connected on the sun terrace, looking out at the mountains, soaking up the sunshine!
Deborah: Thank you so much for this life changing experience!"
   Alicia Campbell, Alberta, Canada
"I would LOVE to give you some feedback because your Retreat was honestly life changing. 
My list of Highlights:
Accommodations were beyond expectations. I cannot stop gushing about having a 3-bedroom, 2-bath, huge villa! The pool, sun terrace, chicken coop and swimming pool were incredible bonuses. The villa felt like a dream. There is so much privacy and beauty. The scenery was spectacular. The palm trees, rose bushes everywhere, orange trees galore, Spanish villas, a safe neighborhood, the mountains, it was surreal to be there.
The sunrise yoga felt like a spiritual awakening every day. Watching the clouds roll over Eagle Mountain was such a joyous experience and gave me life for the day. 
Deborah is a FABULOUS yoga instructor. The way she speaks is so touching and lovely. 
I loved being able to do several Angel Tarot Card readings, the Soul Realignment, hearing about my Soul Profile, learning about the chart of consciousness and where I fall on it, learning the sway test, muscle test, learning about chakras, etc. 
I loved that Deborah helped me discover the power of affirmations, learn why I am the way I am, and how to live the purest and most joyful life.
The amount of topics we talked about and things Deborah taught me – there was so much information I had to journal every day just to remember it all. I definitely felt like I got my moneys worth out of it. 
The past lives reading and releasing trapped emotions was a big highlight for me.
Loved having activity options during the day! Swimming, napping, playing with the dogs, hiking, jogging, going into town, cooking, etc!
An intimate trip to the Monastery and Tavernes Beach for meditation.
Perfect balance of reflective alone time and structured activity. I never felt lonely and Deborah was very respectful of my space and feelings.
The FOOD! The kitchen was stocked with everything I love. Deborah made extra delicious dishes (homemade Gazpacho soup from home grown tomatoes and fruit and honey flapjack!) and Robert made a cooked dinner each night. The food provided in the kitchen and for dinner was super healthy and delicious. 
A nutritionist even visited to talk to me about my diet. 
Excellent transportation to and from the airport with Robert in his luxury van!
I was also so happy to be there on my birthday and get a lovely gift of champagne. 
Deborah and Robert really made me feel welcomed and loved."
 Wendy Sites, Chicago, USA
"I have just spent a week at Deborah`s "Heal yourself to Happiness Retreat" and I loved every minute. I found it hard to leave this wonderful place in the Valencian countryside. You can feel the love Deborah and her husband, Robert,  put into the Villa. I enjoyed the tranquility of the location, the mountain views, the sunshine and the pool very much. Deborah is a wonderful host and a very welcoming and warm person. She radiates love and positivity and is great at everything she does (yoga, energy healing, massages etc.).
The Yoga classes are very energetic and accommodate for all levels.  It is lovely to do the morning yoga on the terrace while the sun rises.
The energy healing work was great for me, too. I feel a lot happier, more relaxed and in line with myself compared to only a week ago. I always needed a lot of sleep but I seem to have more energy now so I feel fine with less than my normal dose! 
I also really enjoyed the home cooked meals in the evenings.  For breakfast and lunch we got a fridge full of fruit, veggies and other good stuff so eating well and healthily was really easy. We even got figs and oranges from the garden and eggs from their own chickens.  Robert made us a delicious vegetarian Paella for our last night which we all shared – lovely!
I can highly recommend Deborah`s Heal yourself to Happiness Retreat to anyone looking for more positivity and (self-)love in their lives.
Thank you Deborah & Robert, you will see me again"
  Anna Burchell, Yoga Teacher, Germany
"The best decision I've ever made – lifechanging.  I highly recommend this Retreat to anyone and everyone wanting to improve their perspective on themselves and their life. 
" />
Deborah has a true gift. From the moment we had our first conversation I knew she was going to help me change my life.
Villa Rosa is nestled in the quaint village Barraca d'Aigues Vives, Valencia. The villa has gorgeous 360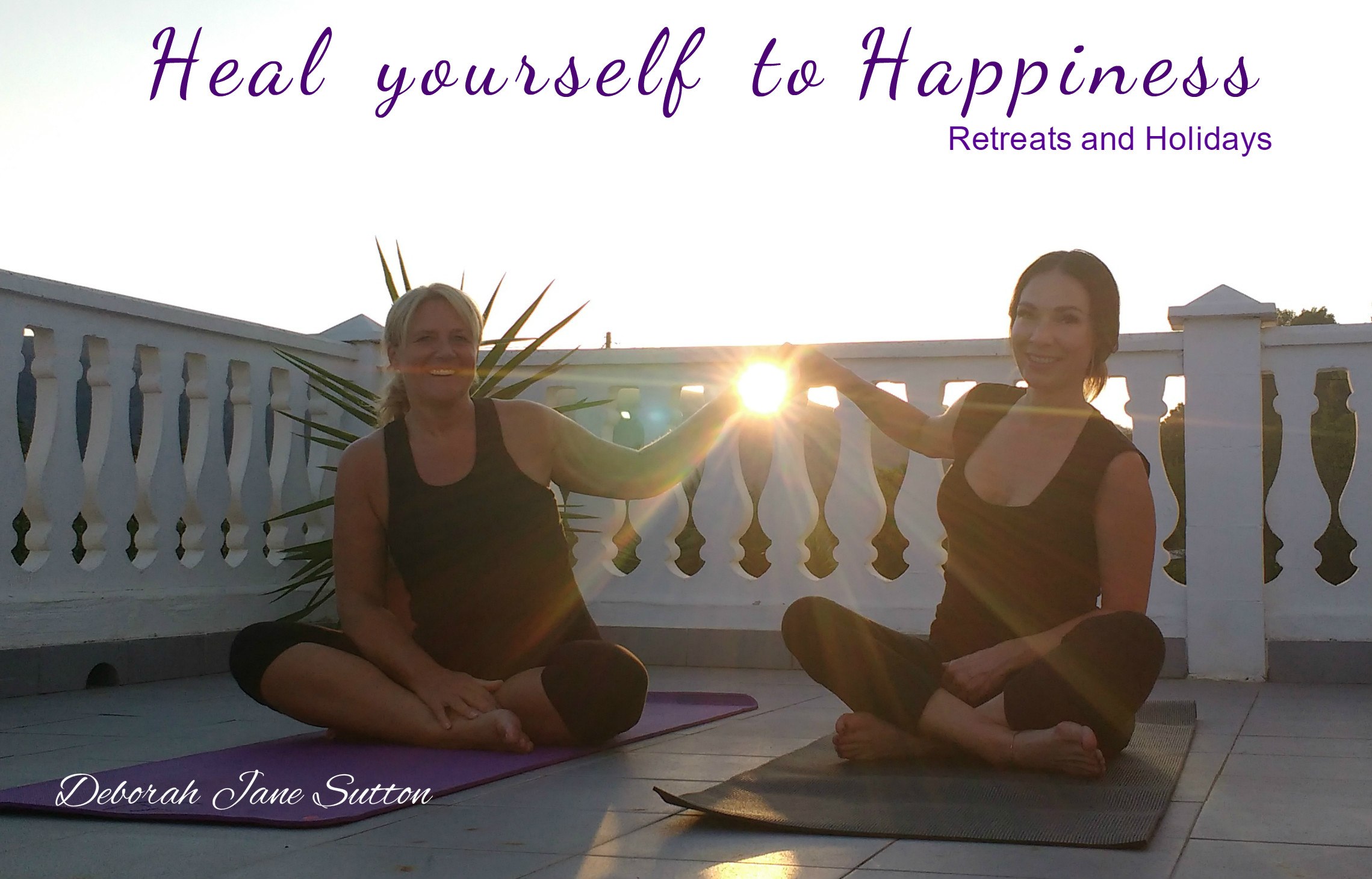 degree views. The pool looks directly upon the mountains and the terrace has sunrise and sunset views. There are chickens which I received fresh eggs from every morning! Deborah was so accommodating and the light and love oozes from her every pore, it's contagious. She makes you more appreciative of life and has helped me to completely change my perspective and outlook on my future. She provided me the skills and know how to return home and continue with the positivity she instilled in me.
Her yoga teachings have significantly improved my practice, the energy healing techniques and emotion code learning are invaluable to me. Deborah did a Soul Origin teaching on me which allowed me to see where I came from and why I am the way I am. This has lead me to a level of self acceptance that I didn't think I would achieve.
The setting is peaceful and beautiful and the love abundant. I recommend this retreat to anyone, I traveled from Canada and it was worth every second. I have been home for 2 weeks now and have a refreshed/new outlook of life. I will continue distance work with Deborah and will never lose touch with the woman who changed my life. Thank you Deborah xoxoxo
  Michelle Archer, Canada
"Thank you so much for an amazing week. Deborah was so loving and welcoming and as soon as we spoke on the phone I felt drawn to coming on her retreat 🙂
The atmosphere was spiritual, uplifting, relaxing and non-judgemental and provided a great space to look within and heal the spirit, mind and body. The yoga classes and meditations were brilliant and the workshops were amazing…releasing trapped emotions, clearing the energy field and the soul, and raising your vibration. I can't think of anything that is more worth spending your money on than that 🙂
The accommodation itself was perfect for a healing retreat..beautiful location, peace and quiet, lots of healthy and nutritious food..
I would really recommend this retreat if you want to connect more to yourself, your truth, your soul, and spend quality time with like-minded individuals.
Deborah is such a  special, loving and spiritual person and it is such a healing presence to be around.
Thank you so much and I hope to keep in touch 🙂
Love and namaste,
Olivia xx ''
  Olivia, Yoga Teacher, UK
"A few months ago, I was a guest at Deborah's Healing Holidays.   Her Energy Healing Workshops are so inspiring  – we learnt a number of different and easy to follow self-healing techniques.  This included muscle testing for emotional healing and how I can literally listen to my body when it comes to what I should be eating.  I enjoyed meeting and learning from the other people in the group, and it was great to get to know them as they added even greater context with their own experiences.
A week long Retreat is ideal as it gives participants the space and time to practice the self healing techniques on each other and themselves and for them to experience greater healing as a result.
I stayed in the pretty and comfortable Villa which is the perfect location to unwind, relax and absorb the healing! In the afternoons it was lovely to be able to chill by the pool.  We had the opportunity to visit nearby areas of interest, including Tavernes beach, which is such a beautiful and peaceful wide open space.  I also took a trip to the monastery in Simat whilst I was with Deborah – such a pretty place with outstanding views.
We were blessed to be cooked for by her charming husband Robert – who made a fantastic Paella on our last night.  Deborah and Robert didn't let us go hungry and there were always lots of seasonal fruits and healthy snacks on offer.
Deborah has a wonderful spirit – she is so friendly and approachable and loves passing on her knowledge about energy healing in all of its forms.  She certainly knows her stuff!  Those who choose to book a place on one of her Heal yourself to Happiness Retreats, will be taken great care of.  I came away feeling relaxed, positive, rejuvenated and upskilled. Highly recommended."
   Katie Wood, Global Client Development Advisor, London, UK
"I have to say that working with Deborah is a pleasure and I'm delighted with the results!. I have recovered my confidence back in my muscle testing and in my life in general, I'm seeing life from a happier perspective and I am smiling back again. But it is not only that results from the sessions that have been great, but also I am grateful for her loving, caring and gentle approach, she really cares about you and pays you the attention we all deserve.  I highly recommend to work with her to anyone that really wants to move forward in his/her life or wants to stop suffering and start living!  Thanks Deborah for all your help and love!"
Or email me at deborah@deborahjanesutton.com
Or call me on 0034 627119125