Heal Yourself to Happiness
​and Align yourself to Success
with
Deborah Jane Sutton
Heal, Love and Transform to find true Happiness and Success
How I Can Help You
Energy Healing for Physical symptoms eg pain, digestive problems, skin problems etc.
Energy Healing for Emotional issues eg anxiety, depression, grief, phobias, anger etc.
Learn how to release your own trapped emotions and those of others
Release your emotional, mental and soul level blocks to receiving Abundance
Get to know your Spirit Guides and enjoy their love and guidance
Align yourself with your Financial Intentions and other life goals
Raise your Immune System Function and Intuition
​Email me now to arrange your FREE 30 min Consultation to discuss the best path of Healing and/or Coaching for you to Heal yourself to greater Happiness and Align yourself to greater Success!
How does Energy Healing help?
Everything is energy - including you, your emotions, your thoughts and your Soul.
The energy of negative emotions, thoughts and choices can get stuck in our bodies at our various energetic levels.
Negative emotions, thoughts and choices vibrate at a lower frequency than positive emotions, thoughts and choices.
Like attracts Like - Energies of the same frequency attract each other.​
So by releasing and clearing the energy of your trapped negative emotions, thoughts and choices, you can raise your own frequency and attract more positive energies into your life.​ Simple!
​
As an Energy Healer, Reader and Intuitive Coach, I can help you release these trapped emotions and other blocks allowing your body to raise its vibrations and regain its natural state of good health.
I use a combination of The Emotion Code, The Body Code, PSYCH K, Soul Realignment and intuitive coaching to help you release this negative energy from your body so you can relieve your symptoms and attract more health, prosperity and love into your life.
For those of you wanting to explore the benefits of 5th dimensional Soul Reading and Healing, I offer a range of Soul Healing services including Past Life Readings, Life Situation Readings, Spirit Guide Readings, Relationship Readings and Business Analysis.
Everything is energy and therefore our energy affects us and our lives on all levels and in all areas. Understanding our energy and the energy of our past lives, life situations, relationships and business can help us see what negative energy can be cleared, what choices can be made and what changes we can make in order to align more fully with our Divinity and who we are at Soul level to produce greater abundance.
​Welcome to my website. I hope you enjoy reading more about the healing services I offer via the drop down menu above. Or message me to arrange your Free 30 min Skype chat about your personal needs and how I may be able to help you xx Love and Blessings xx
​
---


An Introduction to Crystal and Colour Therapy
Sign up to my popular monthly newsletter for inspiring news, articles, features, freebies and all things Energy Healing related
And receive this Crystal and Colour Therapy for beginners booklet absolutely Free!
---
Heal Yourself to HAPPINESS
#1 Best Seller in Energy Healing on Amazon available in Kindle and in print.
This book is a must read for anyone wanting to improve their health, body, prosperity, love life, career or general well being and happiness.
It takes the reader step by step into the world of Self Healing. This inspiring and practical book has a loving approach as it covers relevant Self Healing techniques and topics such as:-
The Importance of Affirmations
Manifesting through Love and Gratitude
Emotional Healing
Muscle Testing
Subconscious Belief Healing
How to Raise your Vibrations and the Importance of doing so
Attracting Love
Attracting Prosperity
Our Thoughts Create Our Reality
The Law of Attraction
Tuning into your Intuition
What people are saying about Heal yourself to Happiness:
"A great resource for anyone interested in alternative healing!"
"Practical, wide-ranging and very readable."
"This is a positive thinking book with a difference!"
"Absolutely love it! The title is spot on!"
"This book is a wealth of information!"
"Do put into practice what you read as it does work. Deborah speaks with wisdom and experience."
"The new go-to guide for self healing!"
---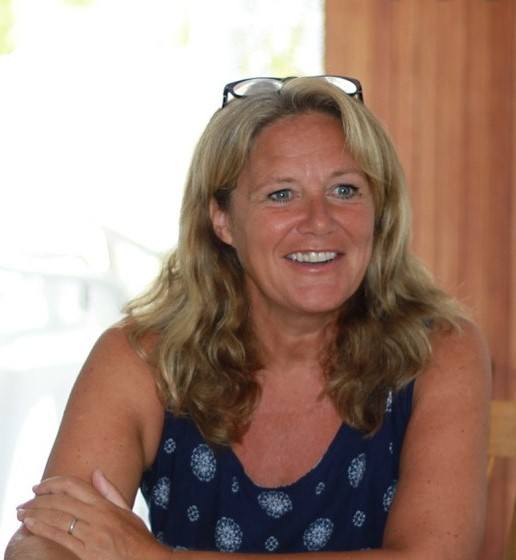 Deborah Jane Sutton

Energy Healer, Intuitive Coach, Author
Originally from Sussex in the UK, Deborah now lives among the orange groves of Valencia in Spain with her husband and various animals. She walks her talk and keeps her vibrations high by doing the things she loves - dog walking, swimming, yoga, writing and spending time with her family. She enjoys learning new healing modalities and philosophies so she can better serve her clients. Deborah is passionate about spreading the simplicity of self healing and sees it as her contribution to creating a better world for us all.