helping you find purpose, clarity, healing and self-love
Deborah is passionate about helping you find your Soul's True Purpose in life and can help you tap into your own inner guidance system for Clarity and Direction so you can live a more meaningful, aligned and abundant life
Deborah specialises in emotional healing and in helping others understand the importance of Self-Love. She can help you shift the blocks that are stopping you from fully loving yourself
Book a Session with Deborah
Deborah accesses the Akashic Records to read your Soul's Energy and she combines this with Reading Tarot to tap into the Higher Realms and Channel Guidance for you. She can help you identify your Soul's strengths and the divine gifts you came here to experience and express as well as guide you to the next steps on your healing journey.
Deborah uses a variety of Healing Modalities to help you release emotional blocks, raise your frequency and help you heal on all energy levels. She is also passionate about Coaching you in these healing modalities to further empower you to Heal Yourself
"Just wanted to say thank you Deborah, my life has changed
and is now amazing. I truly believe it's down to my reading.
I'm so happy."
Alyson Green, Spain
Heal yourself to Happiness
FREE TO DOWNLOAD HERE
A Simple Guide to Raising your Vibrations and achieving the
Health, Prosperity and Love you Desire
My gift to you. An introduction to Energy Healing to help you Raise your Frequency and Heal Yourself
"Thank you so much for the session today. It was amazing. I feel great with so much to look forward to. You were so accurate with everything you said. The cards and your interpretations were bang on…everything in the healing body code was spot on…wow. I'm so happy to have let go of it all. I feel lighter already and so grateful to have the wall removed from my heart. I will do the homework. My soul and body are so ready to move forward now. God bless you and the work that you do."
Agatha, Canada
Check out my YouTube Channel where I offer:
Weekly

and Monthly Channelled Messages
Lessons in Awakening
Self-Healing Techniques
Self-Mastery with Liz Nagle

Interviews and Chats
...all focused on helping you Raise your Frequency, Love Yourself and Expand into Higher Levels of Consciousness
If my work has touched you in any way and you would like to make an energy exchange, all donations are received with Love and Gratitude
Sign up to my Newsletter for Energy Healing tips, offers and other ways to Raise your Frequency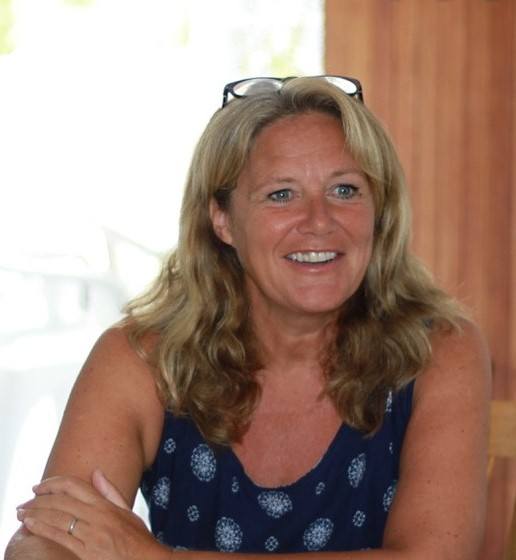 Deborah Jane Sutton

Energy Reader, Healer and Mentor
Deborah Jane Sutton is a highly intuitive Energy Reader, Healer and Mentor who is passionate about helping others find healing, purpose, clarity and self-love so they can further express their true self and find greater meaning and abundance in their life.
As an Emotion and Body Code Practitioner, a Soul Realignment Practitoner, a PSYCH K facilitator, Yoga Therapist, and inspired by The Work of Byron Katie, Deborah uses a combination of her skills, knowledge, intuition and experience to help others heal themselves on all energy levels and align with their Divine Abundance.
The author of two #1 Best Selling books in Energy Healing on Amazon, Heal yourself to Happiness and Heal your Soul, Deborah has both the knowledge and experience to help others learn and apply effective healing techniques and perceptions to all areas of their life.
Deborah is also passionate about Reading Tarot to help her tap into the higher realms. Her purpose is clearly with helping others on their healing journey...helping people understand their own energy and the power within themselves. Helping others raise their frequency and nurture self-love are Deborah's strengths. This and her powerful love and compassion for all those who genuinely seek awareness, healing, abundance and expansion.
"Healing is about self-realisation, love and expansion"