Soul Healing and
Akashic Record Readings

Soul Profile and Purpose

Spirit Guide Reading

Past Life Healing



When you understand yourself at Soul level,
the life you're meant to be living opens up for you
Soul Purpose reading
With the Soul Purpose reading you can discover where your Soul has originally come from, what energy is dominant within you and also the themes you came here to experience and express within this lifetime.
Understanding yourself on this level and knowing which aspects of yourself you need to express in order to step more fully into your Divine self-expression can be life-changing in creating the life you desire and serving others.
€85
"Excitement is the physical translation of the
vibrational resonance that is your true, core natural being."
Abraham Hicks
Spirit Guide Reading
We have between 4 - 7 Spirit Guides who our Soul hires at various stages during our childhood. They each have a different role to help us make choices and decisions that are aligned with our purpose.
Find out who your Spirit Guides are and what messages they have for you with a Spirit Guide Reading.
€99
Past Life Healing
Releases emotional trauma and other blocks created through negative choices in other lifetimes. This is an intensive healing which helps you understand the power of your choices and their consequences. Releases repeat negative behavioural patterns. We can often repeat feelings and behaviours through energies that we have brought into this life from other lifetimes. We can identify and clear these energies helping you release these undesirable patterns and make new, more positive choices in the future.
€225
"I am so happy to have done soul healing work with Deborah, which helped me clear emotional baggage, shift thinking patterns and has put me on a more positive and happier path. She is knowledgeable, intuitive and caring and a joy to work with. Thank you for your amazing work Deborah."
Maria M.
London, UK
I feel great. Less tired. More focused. I feel like I am getting "repaired". I am feeling and hearing a lot more than before. It really brings everything all together.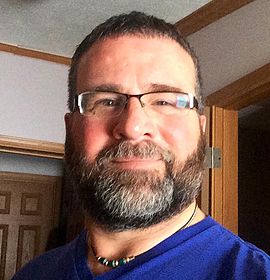 Todd Le Bouef
Mind, Body & Spirit Reiki, New York, USA
I just wanted to send you an update, which is also a big shout out to you and the work you did for me. Life is going beautifully. I am happier than I have ever been. My marriage is stellar, business is booming, my health is getting back on track and my intuition is stronger than ever. Thank you.

Alise
Unveil the Mystery, Claim Your Divinity, www.thecosmicwomb.com
I am an energy healer myself and as such I have done, read, studied and practiced many healing modalities. Deborah and her Soul Realignment work was able to get to the root of an issue that has been with me as long as I can remember, but had never come up before in any of them. I can feel that something has shifted.
I cannot recommend Deborah enough, not only for the excellent work she does, but for the love and care she puts into every healing session she does.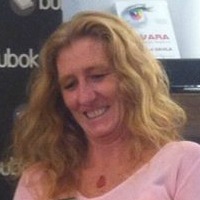 Estela Davila
Emotinal Healing Coach, Vigo, Spain
If you are interested in learning more about soul level healing work for yourself, I recommend this FREE Webinar on Demystifying the Akashic Records with Andrrea Hess from Soul Realignment®