Past Life Healing
This powerful Past Life Healing releases emotional trauma and other blocks created through negative choices and experiences in other lifetimes. Often the blocks and trauma created in other lifetimes are the underlying cause of repeat negative behavioural patterns and other issues in this life. Together we can clear these blocks and discuss more positive ways forward for you
includes 1 x remote session to read the Akashic Records and prepare the session and
1 x Zoom or in person session to present the session
Please send me your full name, date and place of birth in the message section
when booking your Past Life Healing Session
"My Past Life Healing with Deborah was amazing. The past life experiences that came up deeply resonated with me. The healing has cleared a way for a new door to open and I am so excited for the new experiences coming my way."
Whitney Martin, USA
"I'm feeling so much better after my Past Life Healing with Deborah! THANK YOU SO MUCH! Now, when I wake up in the morning, I feel brighter, happier, more positive, like I have more energy, without the weight or the feeling of doom and gloom. And physically I feel better too. I'm honestly AMAZED. I've never had an experience like this before in my life."
Ayisha V, USA

"Our session was and continues to be such a gift to me. My session with Deborah was fun, enlightening, and absolute joy! I continue to feel lighter every day as unwanted thoughts and beliefs just drop away. The joy, love, and skill Deborah brings to the session are infectious. She is a master. I was beyond finding the words to describe what transpired. I experienced truth, fun, connection, excitement, insight, and resonance. I highly recommend a session with Deborah!"
Sharon Tomkins, Canada
If you are interested in learning more about Soul Level Healing and would like to study it for yourself, register for this FREE Webinar on Reading the Akashic Records with Andrrea Hess from Soul Realignment®
"I am so happy to have done soul healing work with Deborah, which helped me clear emotional baggage, shift thinking patterns and has put me on a more positive and happier path. She is knowledgeable, intuitive and caring and a joy to work with. Thank you for your amazing work Deborah."
Maria M.
London, UK
I feel great. Less tired. More focused. I feel like I am getting "repaired". I am feeling and hearing a lot more than before. It really brings everything all together.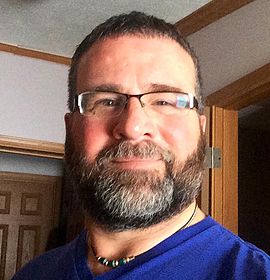 Todd Le Bouef
Mind, Body & Spirit Reiki, New York, USA
I just wanted to send you an update, which is also a big shout out to you and the work you did for me. Life is going beautifully. I am happier than I have ever been. My marriage is stellar, business is booming, my health is getting back on track and my intuition is stronger than ever. Thank you.

Alise
Unveil the Mystery, Claim Your Divinity, www.thecosmicwomb.com
I am an energy healer myself and as such I have done, read, studied and practiced many healing modalities. Deborah and her Soul Realignment work was able to get to the root of an issue that has been with me as long as I can remember, but had never come up before in any of them. I can feel that something has shifted.
I cannot recommend Deborah enough, not only for the excellent work she does, but for the love and care she puts into every healing session she does.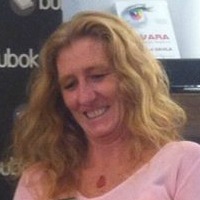 Estela Davila
Emotinal Healing Coach, Vigo, Spain