Heal your Soul
​#1 New Release in Energy Healing
#1 New Release in Mental and Spiritual Healing
#1 New Release in Spiritual Self Help
A Simple Guide to Understanding and Healing yourself on a Spiritual level to create greater Health, Happiness and Success
Taken from reviews on Amazon
"Thought provoking and Enlightening"
"It is a really amazing, clear and logical book….well done!"
"A wonderful tool for helping you heal spiritually"
"It makes you think, then helps you discover ways of understanding yourself and others"
"A great follow on to Deborah's first book Heal yourself to Happiness"
"Brilliant"
Heal your Soul takes a logical and well thought out journey into the higher realms of our being to bring you broader perspectives and insights which will help you understand, not only yourself on a deeper level, but also help you better understand the people and the world around you.
Insights that will shift your thinking, your beliefs and your energy to a greater level of acceptance, forgiveness, understanding and healing.
Heal Yourself to Happiness
#1 Best Seller in Energy Healing on Amazon
A Simple Guide to Raising your Vibrations and achieving the Health, Prosperity and Love you Desire
I was prompted to write this book because every day I meet so many people, and not just clients, who are not happy with their lives or with some aspect of it. They moan about their health, their bodies, their lack of money, their single status and, most of all, their jobs.
I wanted to tell them, show them, just how easy it is to achieve whatever it is they want in this life. Although, I do remember, when I was in their shoes; when I didn't realise how these things worked; when I didn't understand the concept of "Energy" and how we can use it to manifest our heart's desires. I didn't understand the importance of literally raising our vibrations. That's why I made this book easy to read and simple - with practical steps that can be applied easily to your life to help you do just that - Raise Your Vibrations - and change whole areas of your life so you can literally Heal yourself to Happiness.
I am my own best advert. Since applying the steps I have outlined here in this book, I have found inner joy, lost over 20 kilos (3st or 44lbs), met and married my Mr Right and left the 'day job' in order to follow my heart. I am now healthier and happier than I have ever been and YOU can be too!
Why wait? Start today - start NOW! When it comes to our health we don't have time to waste. Read just how simple it is to Heal Yourself to Happiness.
---
This book is a must read for anyone wanting to improve their health, body, prosperity, love life, career or general well being and happiness.
It takes the reader step by step into the world of Self Healing. This inspiring and practical book has a loving approach as it covers relevant Self Healing techniques and topics such as:
The Importance of Affirmations
Manifesting through Love and Gratitude
Emotional Healing
Muscle Testing
Subconscious Belief Healing
How to Raise your Vibrations and the Importance of doing so
Attracting Love
Attracting Prosperity
Our Thoughts Create Our Reality
The Law of Attraction
Tuning into your Intuition
Heal Yourself to Happiness explains how these topics are relevant to raising our vibrations and achieving happiness and reassures the reader, every step of the way, that the power to change our lives really does lie within all of us.
---
What People Are Saying About Heal Yourself to Happiness
Taken from Amazon
"A great resource for anyone interested in alternative healing!"
"Practical, wide-ranging and very readable."
"This is a positive thinking book with a difference!"
"Absolutely love it! The title is spot on!"
"This book is a wealth of information!"
"Do put into practice what you read as it does work. Deborah speaks with wisdom and experience."
"The new go-to guide for self healing!"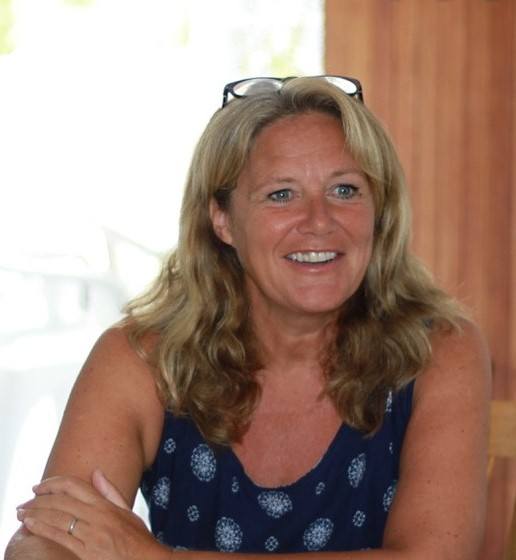 Deborah Jane Sutton

Energy Healer, Intuitive Coach, Author
Originally from Sussex in the UK, Deborah now lives among the orange groves of Valencia in Spain with her husband and various animals. She walks her talk and keeps her vibrations high by doing the things she loves - dog walking, swimming, yoga, writing and spending time with her family. She enjoys learning new healing modalities and philosophies so she can better serve her clients. Deborah is passionate about spreading the simplicity of self healing and sees it as her contribution to creating a better world for us all.