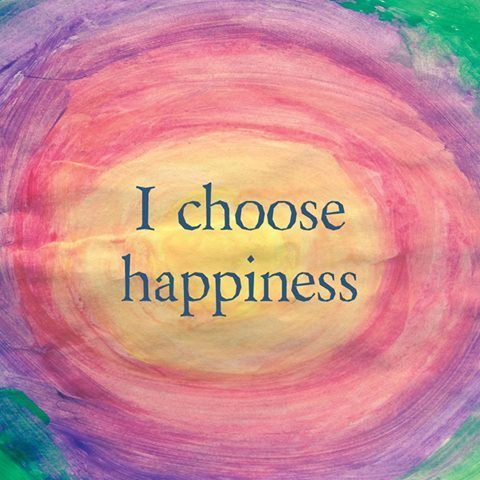 Where does Happiness come from?
Where would you say happiness comes from? Are you happy? If so, where does your happiness come from? Many would say money played an important role in the creation of happiness. Although we often see images of poor children in poor countries playing happily in the streets. We also see, unfortunately too many times, wealthy children from wealthy countries unhappy, distracted by trivia and sometimes even suicidal.  So we can count money out as a factor causing or creating happiness.
I'm sure it's got more to do with the poor kids playing outside in the fresh air, concerned with genuine and worthy tasks like collecting water for the family compared to the western world's teenager stuck in their bedroom in a closed flat, in a polluted city playing violent games on their device……..etc. Extreme scenarios, I admit, but you get the picture.
Health will also be seen as a happiness generating factor for many of you and, yes, it is hard to feel happiness while in severe pain, I understand. However, pain aside, we can see from examples such as Nick Vujicic (https://www.lifewithoutlimbs.org/) with his tag line "no arms, no legs, no worries" that physical health is certainly not the overriding factor to finding true happiness.
Some would cite Love as being relevant as to where happiness comes from and to some extent I have to agree.  The love of others is important as is loving others. But these are not as important as loving the self. Where does that come from? Loving the self? If you run an inner dialogue of self loathing with yourself then you clearly do not love yourself and are clearly not truly happy. Changing these negative thoughts about yourself into positive ones will help but many will say that's easier said than done.  Thoughts are, therefore, an interesting topic.
So, before we explore the subject of happiness further, I would like to discuss thoughts. After all, happiness can be subjective, right? We may think we're happy. Or we may think we're not happy.  We may compare ourselves to others. But who can ever measure happiness anyway? How do you even know if you're happy or not? Is there a scale of happiness?  How do we know how far up the scale we are or, more importantly, how high does the scale go and how can we get to the top of it?
Thinking is important, right? We all know we have to think positively.  So let's start there. Our thoughts.  Where do they come from? Where do your thoughts come from? Think about it.
Our thoughts are such a massive part of who we are (and what we create) and they are so personal to us – so where do they come from?  The obvious knee jerk answer is that they come from our mind.  So, where is our mind?  Think about it.  Where is your mind?  We can lose it, we can change it, we can speak it and it can wander – but where is it? Some may say in our brains.  We know where our brains are.  Our brains are physical. Within our skulls. Our heads. Our craniums.
So, does a dead man (woman, human..) have a brain?  Yes, of course. Does he have a mind?  Does he have thoughts?  I think not.
Let's take this dead man and compare him with a live body and ask a few more questions.
How does the live body see?  Through his eyes I hear you say. But the dead body also has eyes but he cannot see.
How does the live body hear? For the dead body has ears but cannot hear.  He has a mouth and tongue but cannot speak.
If I asked you to raise your hand in the air and then asked you how you managed to do that, you'll probably say with the use of your muscles and yes,  you'd be partially correct but what about the dead body.  He has muscles too but cannot lift his arm.  He also has a heart, but cannot feel.
If I asked you where you get your energy from you'll probably say "food" which, I guess, to a certain extent is true but the dead man has the remains of his last meal in his stomach yet he has no energy.
The dead man also has no intuition, inspiration, creativity, personality or dreams. He cannot make any decisions – negative or positive.
So what is the overriding difference between the live body and the dead body?
Physically, the only difference between the two bodies is that one is still breathing and the other one isn't.  One is inhaling and exhaling and the other one isn't. But it's more than that, isn't it?  Because one is still thinking, dreaming, inspiring, digesting, feeling, seeing, hearing, deciding, caring, loving……….being.
So, although the only difference between these two bodies is that one is breathing and the other one isn't,  with that breath comes all the other differences: health, ideas, thoughts, intuition, dreams, love, joy, awareness, visions, consciousness, happiness, personality and oxygen. That's why Yoga teachers, Energy Healers, Energy Psychologists and the like call it our Life Force energy and not just breath.
If our thoughts come to us through our breath, then so do our ideas, our decisions, our intuition, our visions, our positivity and our creativity. And from these come our choices, direction and subsequent success, right? All from the breath. This is our guidance. We follow the guidance we receive with each breath.  We follow the ideas and answers we get from our thoughts which come via the breath. When we want to clear our minds we go outside and breath more deeply. We go to the sea to feel healthier. We all feel better having spent time in nature and fresh air.  We know all this but most of us never really acknowledge that the Native American Indians and Bob Dylan had it so sussed. "The answer, my friend, is blowin' in the wind!" This is how our life force energy comes to us: through the energy we breath (and the energy we take in through our chakras but that's another story!) So our energy is ultimately coming from the Universe – consciousness itself.  It creates our connection with Source Energy. The Divine. The Creator. Whatever you want to call it. This is where we get our guidance. Following our guidance in the form of ideas and intuition (and for some in the form of more direct communication from their guides) leads us to being better able to creatively fulfil our life purpose. Our gifts and life purpose are usually things we feel passionate about. Using our gifts and fulfilling our life purpose, therefore, makes us feel good. It raises our vibrations. Brings us success. And makes us happy!
The Life Force Energy is also (full of) love. It is this energy of love that heals the body. It detoxifies our cells. We have seen this with Dr Masaru Emoto's work on Water Crystals (http://www.masaru-emoto.net/english/water-crystal.html) His work shows how the energy of love and gratitude, among other positive energies, can cleanse, purify and detoxify water molecules.  Let's not forget that we are 70% water and everything is energy, right? So we can also use the energy of love, gratitude, appreciation etc to heal ourselves.  The Life Force Energy is full of love. Visualising this love entering our bodies with every inhale is so simple yet so powerful.  The sub conscious mind cannot differentiate between reality and imagination so if you imagine the healing, it will become your reality.  After all, images in a horror film can make us scared. Images of a sexual content can make people feel sexy. So images of your life force energy healing you with love can, quite literally, heal you with love!
We also use the breath to help us meditate. Focusing on our breath helps us clear the mind, relax the body and go within where we can find any amount of peace and joy.
The breath also brings oxygen to areas that need it. It is well documented that cancer cells thrive in deoxygenated environments and they do not multiply in well oxygenated environments. Why is this? I am not a doctor and don't claim to be. I am not qualified in conventional medicine and don't purport to be. I'm just making the point that our breath needs our respect. More than we give it. Our breath is so much more important than we realise. Our breath brings with it our healing.
This also explains why Pranayama (Breathing Techniques) is such a major part of Yoga and one of the 8 limbs of Yoga according to Patanjali's Yoga Sutras. Pranayama uses the breath to control the body – it's relaxation, health, fitness, balance and ability to meditate. Powerful stuff!
Everyday we see sports people using their breath to strengthen, not only their physical bodies, but also their resolve. We see divers using the breath to maximise their diving experience. Stage performers and speakers will intuitively take a deep breath before entering the stage.  Likewise, fear and panic are associated with drawing in quick, short, shallow breaths – that lack love and life force.
Ultimately, it is so simple and so easy to change so much of what we perceive as wrong in our lives. Most people think their feelings and emotions affect their breathing but we can turn this around and see that our breathing can affect our feelings and emotions. That's a better concept, don't you think?  More empowering. It gives us more control over our feelings and emotions. We can breathe ourselves to happiness!
We should point out here too, I guess, that we, as humans, can go weeks without food, we can go days without water but we can go only a few minutes without breathing. Our breath is more than just our oxygen. And it does more than just keep us alive. As we have seen, it is our whole life and the basis for everything in it. Our breath is our Soul and, as such, it is the basis of who we are and who we want to be. Who we can be. Most importantly, our breath provides us with everything we need: our health, our guidance and our happiness.
So go on and breathe yourself to Happiness!