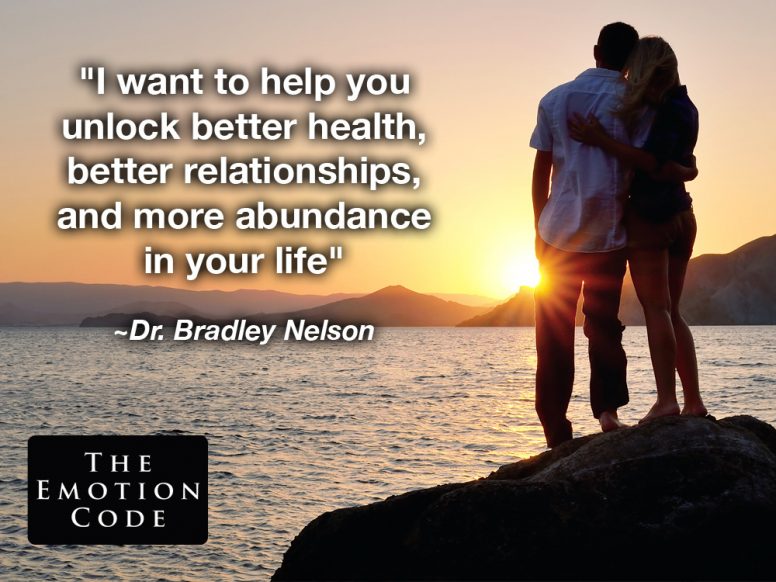 How The Emotion Code Changed my Life
Physically:
The first of my "physical" issues to be healed by The Emotion Code (Energy Healing System) was my underactive Thyroid Gland.  I had been told 8 years previously that I would need to take medication for the rest of my life to raise my level of Thyroxine.  With one session of The Emotion Code and with the release of 5 trapped emotions* my Thyroid Gland was balanced and from that day on produced "normal levels" of thyroxine.
Personally I found it a real relief to be drug free – it has saved me a lot of time visiting doctors, repeat prescriptions and going to the Pharmacy!  We should all strive to avoid pharmaceutical drugs if we can, don't you think?
(*For further information on "What is a Trapped Emotion" and "inherited trapped emotions" click here.)
The second "physical" issue was eczema.  I have written the word "physical" in inverted commas because as we can see, these "physical" ailments actually had an "emotional" cause.  Anyway, the eczema would flare up when I was overtired or stressed and would appear in little patches on the back of my neck.
Well, while using the Emotion Code to release the underlying cause of the eczema a few trapped emotions came up as well as an inherited trapped emotion* from my maternal gene line which is no surprise really because both my mother and grandmother suffered from the same eczema patch when they were stressed.
Another "physical" issue healed with the Emotion Code was one of weight.  We can use The Emotion Code to release the underlying causes of weight too.  I should point out that there are many ways to release trapped emotions but in my opinion The Emotion Code is the fastest, most thorough and most effective.  A session of EFT (Emotional Freedom Technique), however, helped me release some intense emotions which kick started my weight loss and further sessions using The Emotion Code enabled the weight loss to continue.
It's not so much weight loss that occurs but rather I lost the need to eat so much – I became very aware of when I had eaten enough and was physically full whereas before I had been trying to satisfy my emotional hunger not just my physical hunger and I couldn't tell the difference.  Now, if I find myself overeating I realise it's an emotional issue and can use The Emotion Code to release the relevant trapped emotions.
Emotionally:
Sometimes we are aware that we have trapped emotions, for example, of grief when someone we love dies.  We have all seen (and some of us felt) the process when grief takes its course but when we think we may not have processed it all completely The Emotion Code is ideal for releasing emotions still trapped and lodged in our bodies long after our loss.  Also, from any traumatic experiences we know we've been scarred from eg divorce, war (PTSD), violent scenes, bullying.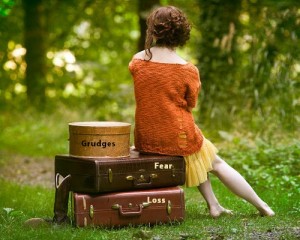 I have used The Emotion Code to release unprocessed emotions from traumas in my life including grief when my father died.  Sometimes we don't know we've trapped emotions from certain events in our life and often I find people deny they have trapped emotions, almost as if it's some kind of weakness to have them.  However, everybody has trapped emotions – you can trap an emotion after losing your favourite toy as an infant, from anxiety on your first day at school, from a parent or teacher raising their voice at you – everybody has them!  And once we've trapped one, other emotions of the same vibrational frequency will be attracted so causing a blockage to the natural healing energy of the body.  This is how mal-function and illness occur.
I used to experience panic attacks whenever I got on a plane or found myself in places where I couldn't get out.  This issue took a few sessions to heal completely and was finally resolved after releasing trapped emotions of Panic and Shock from other lifetimes.  
I'm going to include The Heart Wall here – under "Emotionally".  Once bitten twice shy.  We all protect ourselves by building a Wall around our Hearts.  They can be very effective at keeping pain and heartbreak out but unfortunately they work both ways and keep us from feeling true love and joy and this, by the Law of Attraction, prevents us from attracting true love and joy into our hearts.
Once I had released my Heart Wall using The Emotion Code I learned how to love and accept myself (this is a big one for anyone who wants to heal anything and move forward with their life) and with this new raised vibration of love and joy I attracted my, now, husband into my life!   I have seen this happen for so many of my clients too, when their Heart Walls have been removed.  I love it!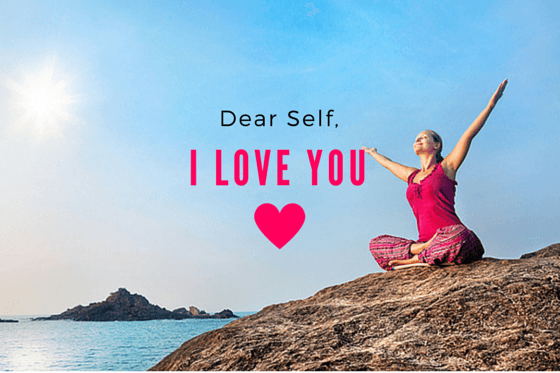 Releasing blocks to moving forward in life:
When using the Emotion Code we can ask simply if there are any blocks to receiving, having, earning, keeping money or any blocks to moving forward, fulfilling our purpose, realising our dreams etc  Sometimes we may need to refer to The Body Code as these can often be limiting subconscious beliefs that we picked up in childhood eg I'm not worthy, money is the root of all evil, I can't………………….etc  But very often it is fear which holds us back and this can be released with The Emotion Code.  Fear of the unknown, fear of trusting in the process of life, fear of failure – there are many kinds of fear holding us back.
When I wanted to give up my day job to concentrate on my passion of sharing Self-Healing techniques, I was overwhelmed with "fear".  How will I make ends meet?  What if I fail?  I used The Emotion Code to release this inevitable fear and other trapped emotions when I took my "Leap of Faith".  It was exciting, challenging and I felt the need to stay focussed but I wasn't fearful and I have certainly never regretted it!
The Emotion Code really has changed all areas of my life for the better.  I often turn to it to raise my vibrations or in times of need and not just for me.  My family members have also improved their health with Emotion Code sessions. Even the dog is no longer scared of the vet!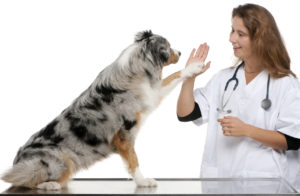 For more information on The Emotion Code and how it can help you:  www.deborahjanesutton.com
Love and Blessings
xx